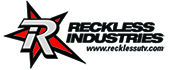 Your cart is currently empty
Polaris General Rear Stereo Kit
SKU:
GNRL REAR KIT
Stock:
0
Overview
Add-on Rear Speaker Kit for use with GNRL-STAGE2 and GNRL-STAGE3 KitsGNRL-REAR
Our add-on GNRL-REAR kit allows you to add the rear RM1 speaker option to our Stage 1, Stage 2 or Stage 3 kit. So if you decided to not go all-in the first time, you can now complete the package and cruise in style.
GNRL-REAR is compatible with the GNRL-STAGE2, GNRL-STAGE3. Estimated Installation Time: 1 HOUR
Direct connect wiring harnesses for GENERAL models
System is Element Ready™ to withstand harsh outdoor environment
RM1652W-MB: Prime Marine 6.5" Rear Speakers in Enclosure - Black (Pair)
PM-CL3B: Punch Diecast Clamp for Polaris Lock & Ride® roll cage - Black (Pair)
RFGNRL-RSW16: Rear Speaker Harness
Designed for use with the following GENERAL models:





GENERAL™ 1000 EPS: 2016, 2017, 2018

GENERAL™ 1000 EPS Deluxe: 2016*, 2017*, 2018*

GENERAL™ 4 1000 EPS: 2017, 2018

*Not compatible with RIDE COMMAND Edition.

†

Subwoofer enclosure not compatible with heater option.

Polaris® is a registered trademark and GENERAL™ is a trademark of Polaris Industries.